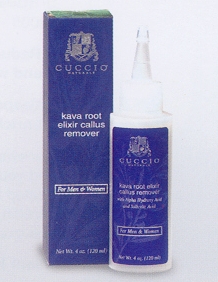 Kava Root Elixir Callus Remover

A unique blend of Kava Root, Fruit Acids, Alpha Hydroxy,
and many other rich and vital botanicals.
An effective elixir to remove dry dead skin layers from the roughest feet or hands.
Callused areas can be treated to the beautiful natural state the skin was once in.