Your source for Toe Rings, Nail Polish, Manicure and Pedicure Supplies and more!




HOME | CLEARANCE SALE | ACRYLICS | BODY SPA | BRUSHES | BUSINESS SUPPLIES | CALLUS REMOVERS | CLEANERS | CUTICLE CARE | DISINFECTANTS | FILES | GELS | JEWELRY | LOTIONS | MANI SUPPLIES | MASKS | NAIL TREATMENTS | PARAFFIN | PEDI SPA SYSTEMS | PEDI SUPPLIES | POLISH | POLISH RACKS | QUICK DRYERS | REMOVERS | SANDALS | SCRUBS | SOAKS | SUNDRIES | TOE RINGS | TOOLS | TOP/BASE COATS | UV LAMPS
VENDORS | Checi | China Glaze | Color Club | Cuccio | EzFlow | Gena | INM | Pedi Pro | Pro Linc | Seche | Sensuous Solutions | Tammy Taylor
CUCCIO | Aqua Leaves | Butter Blends | Cuccio Body Spa | Cuccio Callus Remover | Cuccio Cuticle Care | Cuccio Nail Treatments | Cuccio Pedicure | Cuccio Pedicure Slippers | Cuccio Scrubs | Cuccio Sundries | Manicure Balls | Pedi-Fizz
CATALOG | CONTACT | FOOT NOTES | SALES REP INFO | UPDATES | VENDOR LIST | WHOLESALE INFO | WORLD PARTNERS | WHOLESALE LOG IN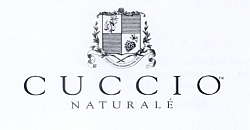 ---
The Natural Evolution of the Nail Industry
Introducing Cuccio Naturalé. Developed in the Tuscany Region of Italy,
Cuccio Naturalé is the first professional product line to feature seven new natural hand and nail treatment services.
With these Cuccio Naturalé treatments you can now offer beautiful, longer natural nails and younger looking hands and feet.
Cuccio Naturalé is the first complete natural nail line featuring unique, innovative products such as; Grapeseed Anti-Oxidant Oil, which protects the skin from environmental insults that accelerate the aging process.
The Cuccio Naturalé Bella Mani System builds 7 new services for natural nail customers as well as several for artificial extension services such as The Lemon Skin Lightening Serum which is a de-pigmentation treatment to lighten age spots or hand pigmentation.
Cuccio Naturalé will increase women's awareness of the condition and appearance of their hands and nails. Hand care will be the fastest growing business in the beauty business in the 20th century, Cuccio Naturalé has searched the world to put together a unique combination of botanicals, natural fruits and alpha hydroxy acids, that can make a difference. These new services will create unlimited opportunities globally in the "re-education" of nail technicians everywhere. This opportunity will provide a head start in the competition for nail technicians to be the first to teach and use these new services and increase income and profits.
Instant themed pedicures.
Cuccio Spa Supply cremes, lotions, and elixirs.
A non-oily, intense hydrating treatment for silky smooth skin.
Cuccio Cuticle Care Products.
Sanitizing manicure soak balls.
Cuccio Nail Treatments.
Footspa sanitizing cubes.
Cuccio Pedicure Slippers and Spa Packs.
Cuccio Pedicure Supplies.
Miscellaneous Cuccio supplies.
Moisturizing exfolitating for hands and body.
Kava Root Elixir Callus Remover.
---